Pick your Project!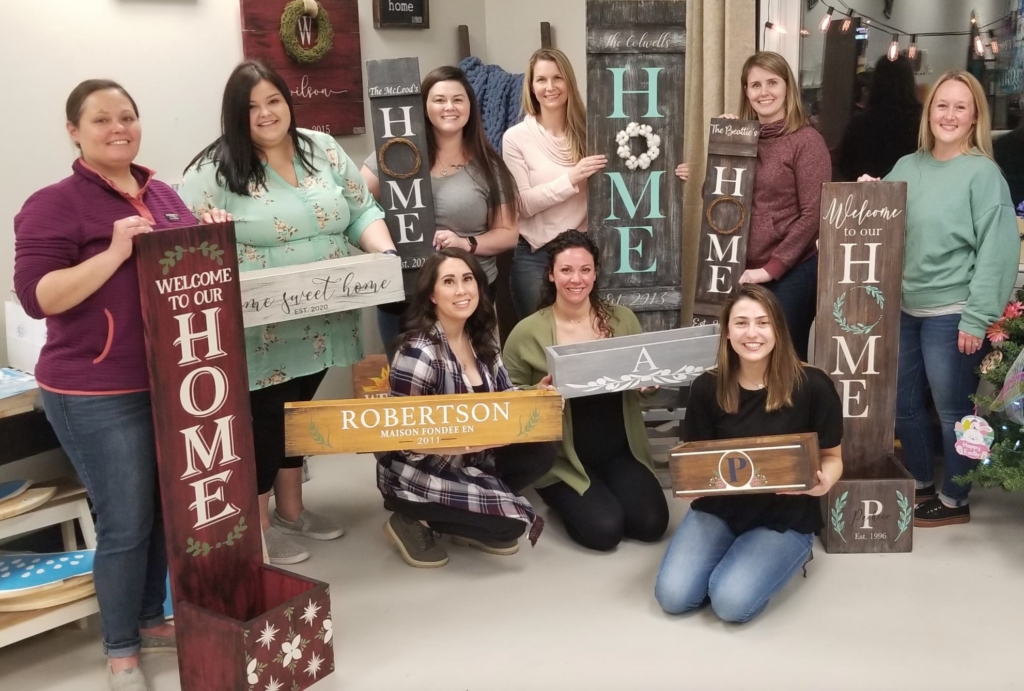 The Canvas Roadshow/ Hammer & Stain is the perfect place to BYOB, escape and create! Join our public DIY Workshops were we will guide you through a step by step process of transforming unfinished projects into personalized artistic creations. You will be able to customize your own wood project using our wide selection of stain and paint. Want to explore a little more? Try a techniques to enhance your project or while you are in studio check out or accessories to make your sign truly one of a kind.
How to Register:
1. Choose your project by adding a quantity amount in the right hand  column then "Proceed to Registration" 
2. Fill out your personal information
3. Fill out design information for your sign. *If there is a personalization like a name or year in your design, please remember to provide us with that information! *
4 . Proceed to Payment ( to use gift certificate please email or call to place your order)
5. Hooray you are registered for this event! We look forward to meeting you soon and creating something amazing together! 
This event will close on June 15th to allow time to prepare everyone's projects and stencils for this event.  Space is limited for each event so please make sure if  you're coming with friends or a group to register at the same time or closer togethe20
________________________________________________
For more designs you can browse our gallery Website Gallery
Or check out our facebooks The Canvas Roadshow Facebook and Hammer & Stain Facebook
________________________________________________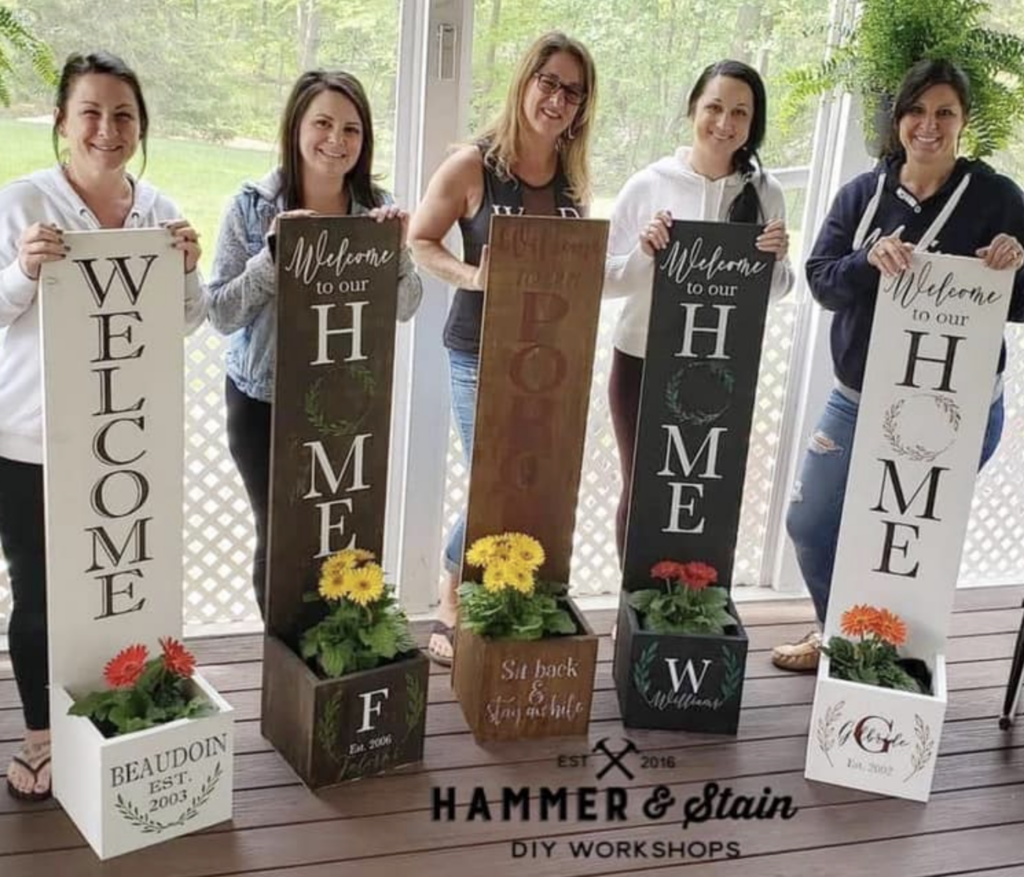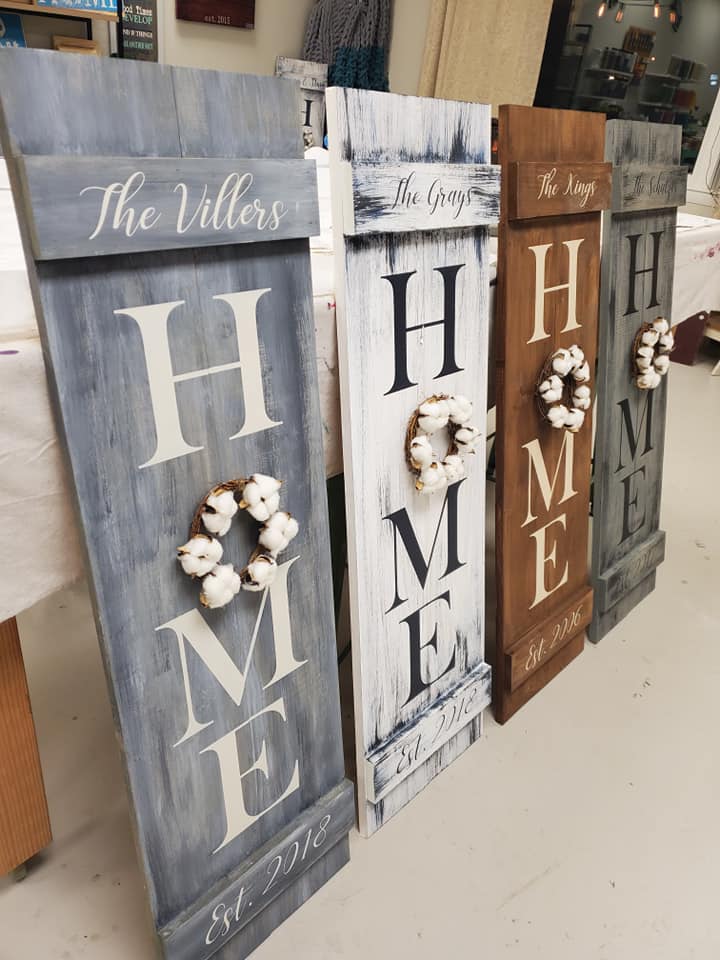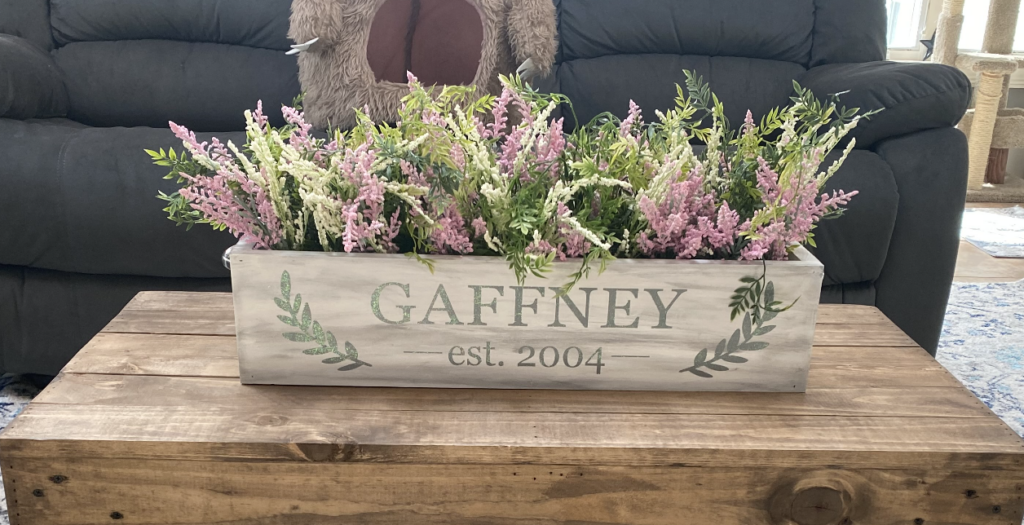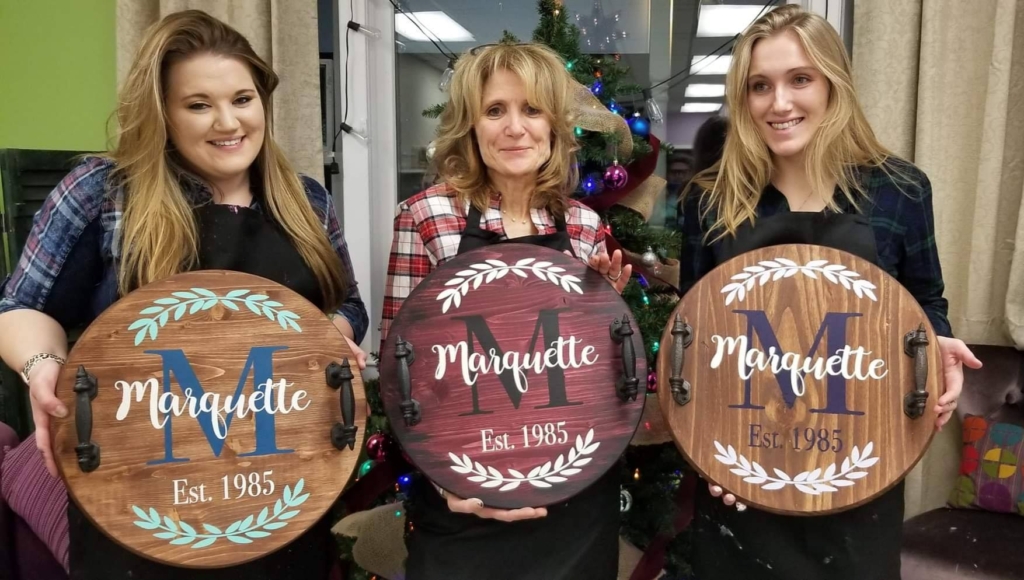 COVID Related information:
Each event will have a lower maximum capacity of people.
Masks are required
If you or someone in your household has had any symptoms that could be Covid related in the past week leading up to this workshop, please do NOT attend.
All supplies will be at your station and we will bring everything you need to your table during the event.
Once your order has been submitted please know there are NO REFUNDS FOR WORKSHOPS! However, if you cancel with at least 48-hours-notice your FULL reservation fee will be turned into a store credit that can ONLY be used for future workshops. Same day cancellations or no-shows will NOT get a credit for a future workshop! Please email us (info@thecanvasroadshow.com) to cancel. If you do not show up for a workshop that you have a spot reserved, you forfeit your payment.
Please email us at info@thecanvasroadshow.com for any further question or concern.
Let's get crafting!
June 18, 2021




6:30 PM - 9:30 PM
Venue Phone: (603) 913-9217
Venue Website: thecanvasroadshow.com
Address:
25 South River Road
,
Bedford
,
New Hampshire
,
03110
,
United States