TWO SPOTS ARE OPEN! New hands on workshop for you! DIY workshop featuring our new cozy, hand-knit throw blankets. You will get 140 yards of chunk chenille yarn and your throw will measure approx. 40″ x 60″. Prepare for approximately four hours for this workshop. We will serve some snacks to keep you happy.
Jen and Jane will lead you through this class. Very limited seating available so everyone has enough room. Beginners are welcome and encouraged!
We are partnering with Hooking for the Homeless, a portion of each sale will go to their charity. Learn more about the amazing work they do here: https://www.hookingforthehomeless.com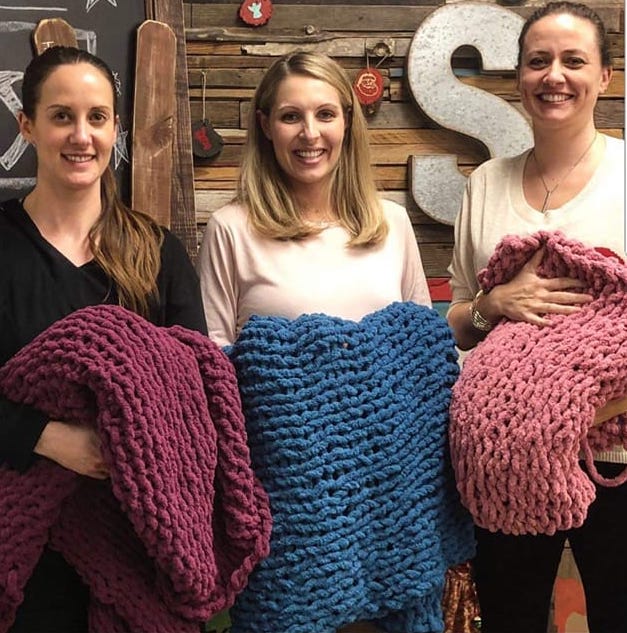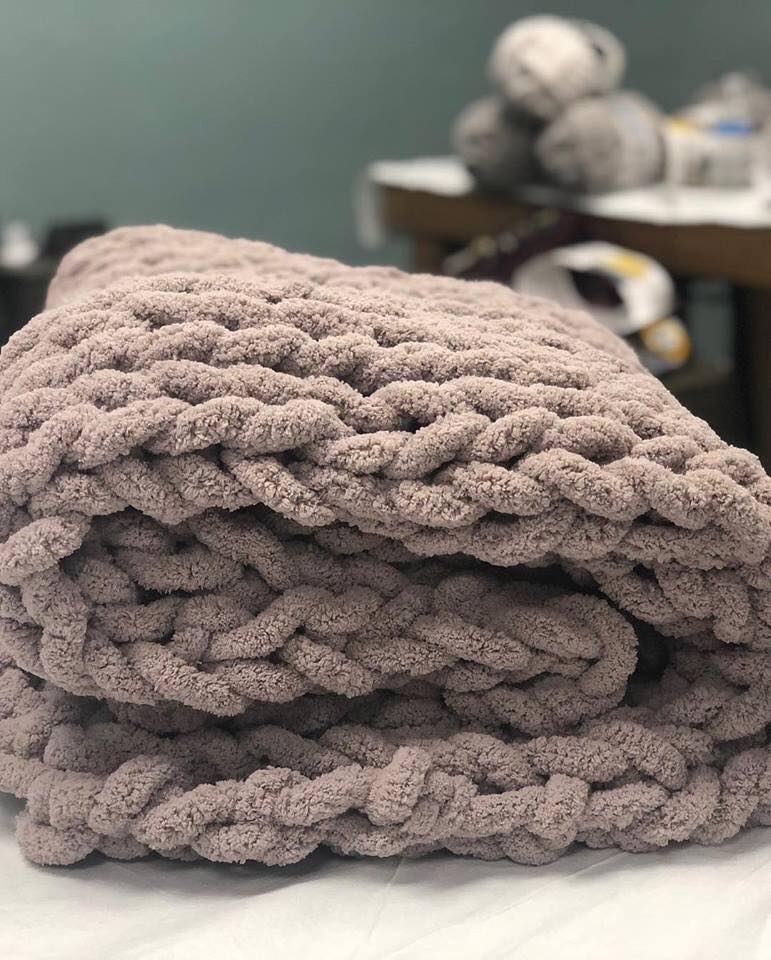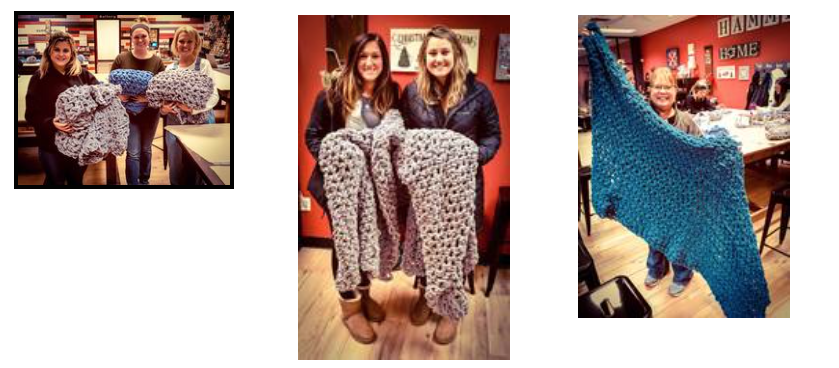 We look forward to seeing you in our studio to Paint, Create and DIY!
+++++
Order food from TBones on our website to be brought over and enjoy while you paint! (this is in addition to the project) Must be ordered by noon the day of the event so the kitchen has time to prepare it along with their restaurant's orders. You can add on, too, with a phone call to 603.943/2103. See the items in the order list below!
Please arrive at the designated time, get settled and get your snacks and beverages. We do sell wine and beer as well as soft drinks. We will begin once all painters have joined us. (unless someone's really late…then we catch them up!)
Let us know if you have a special celebration. We do our best to seat everyone together; if you are part of a group send us a message so we are aware.
All materials and apron included in the enrollment fee. We look forward to painting with you!
January 13, 2019




12:00 PM - 3:00 PM
Venue Phone: (603) 913-9217
Venue Website: thecanvasroadshow.com
Address:
25 South River Road
,
Bedford
,
New Hampshire
,
03110
,
United States